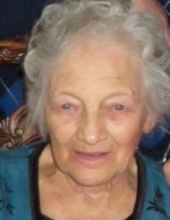 Obituary for Margaret Kenney
Margaret Lois Kenney nee Longstaff died peacefully at home in Bloomfield, NJ on February 19, 2018, at the age of 92.

Preceded in death by her beloved husband of 60 years, Raymond T. Kenney, Margaret was a loving and devoted mother to her children, Raymond A. Kenney, Carol Green (and husband Michael), Patricia Treichler (and husband Peter) and James Kenney (and wife Claudia) and grandmother to her cherished eight grandchildren.

The funeral mass will be offered at St. Thomas the Apostle Church in Bloomfield at 9 AM on February 22, 2018. Interment at Immaculate Conception Cemetery in Montclair will follow.